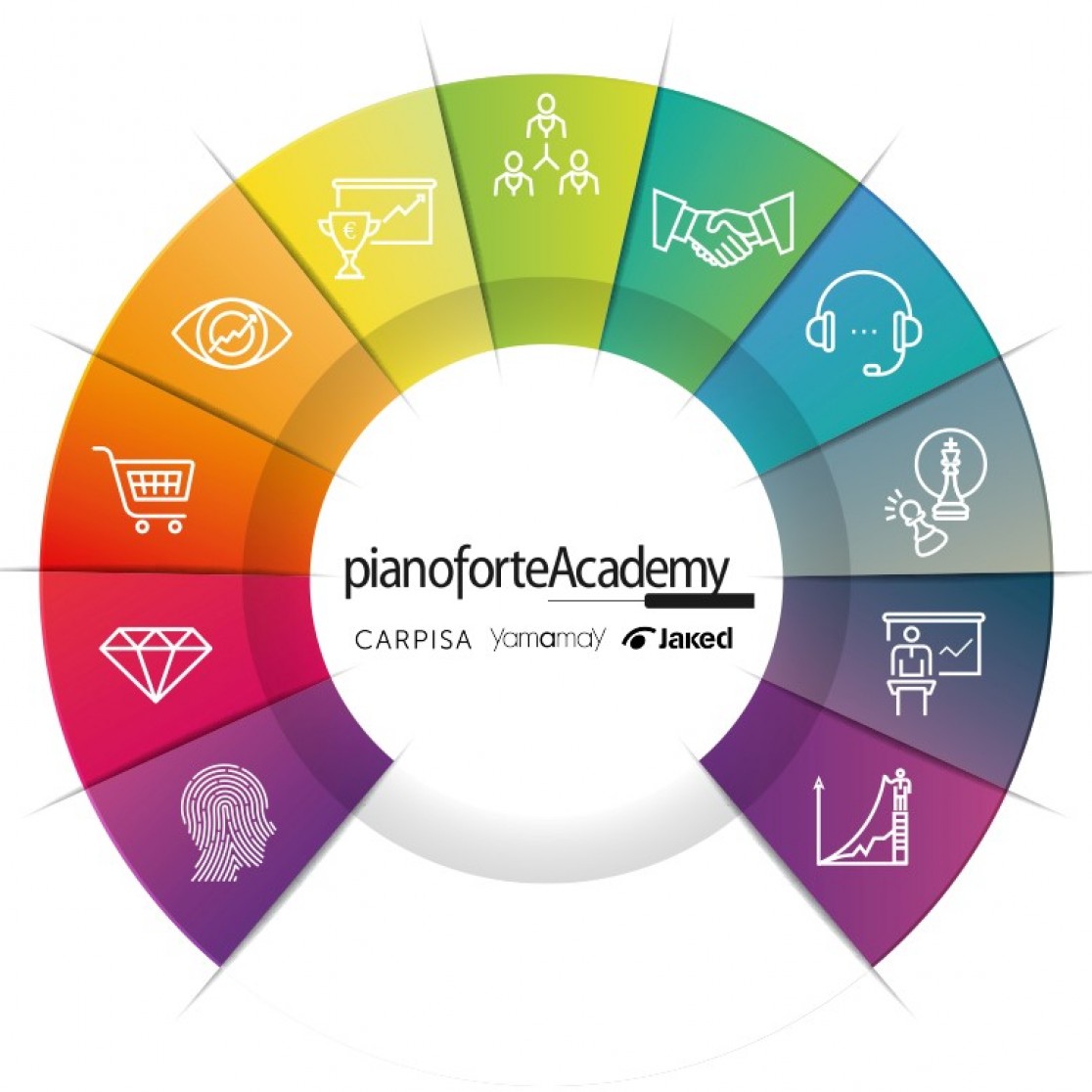 The aim of Pianoforte Academy is to spread, develop and innovate the culture of training and personal growth with the perspective of continuity - lifelong learning - that is a strategical aspect based on steady acquisition of specific skills, which are fundamental both in professional and individual fields.
Therefore, our mission is involving the highest number of people in activities that aim at spreading this model of growth and constant updating.
Our main activities are: class training courses, coaching experiences, team building and on-the-job training in store.
The training we offer is structured in 11 modules.
STOCK ASSISTANT SALES ASSISTANT
SENIOR SALES ASSISTANT PRODUCT ADVISOR
VISUAL IN STORE ASSISTANT STORE MANAGER
STORE MANAGER SENIOR STORE MANAGERT
TUTOR SCHOOL SHOP DISTRICT MANAGER
RETAIL COACH RETAIL MANAGER
All the training modules organized by the Academy can be found in the section "courses" where everyone, according to his/her role, can sign up directly by following the procedure.
The modules are divided into "Compulsory Courses" and "Preparatory Courses" as explained in the table below.
For each training module the trainee will be assigned a certain amount of credits. These will be assigned as follows:
Test IN (expertise level)
Test OUT (learning level)
Classroom feedback sheet
According to reached credits and managers' assessment it will be possible to develop an internal growth path.
Attendance certifications and eventual certificate of EXCELLENCE will be given.